Welcome to
NEO Battery Materials LTD.
NEO Battery Materials Ltd. (TSXV: NBM) (OTCQB: NBMFF) is a Canadian battery materials company focused on developing silicon anode materials for lithium-ion batteries in electric vehicles, electronics, and energy storage systems. With a patent-protected, low-cost manufacturing process, NEO Battery enables longer-running and ultra-fasting charging batteries compared to existing state-of-the-art technologies. Building the first commercial plant in South Korea, the Company aims to be a globally-leading producer of silicon anode materials to the electric vehicle and energy storage industries.
Make a
Big Shift
in Battery Technology
NEO's Silicon Anode Materials, NBMSiDE, are the next-step innovation to target longer-lasting lithium-ion batteries with a significant increase in EV driving range while enabling ultra-fast charging capabilities - all at the lowest cost points.
Proprietary Silicon Technology
NEO Silicon Anode Manufacturing Technology
NEO Battery Materials' patent-protected technology uses an energy-efficient process to nanocoat silicon particles with strong, robust nanomaterials. Our technology effectively resolves silicon's volume expansion problem, enabling long-term life for EV batteries.
Boosting Energy Density & Significantly Increasing Battery Life Cycle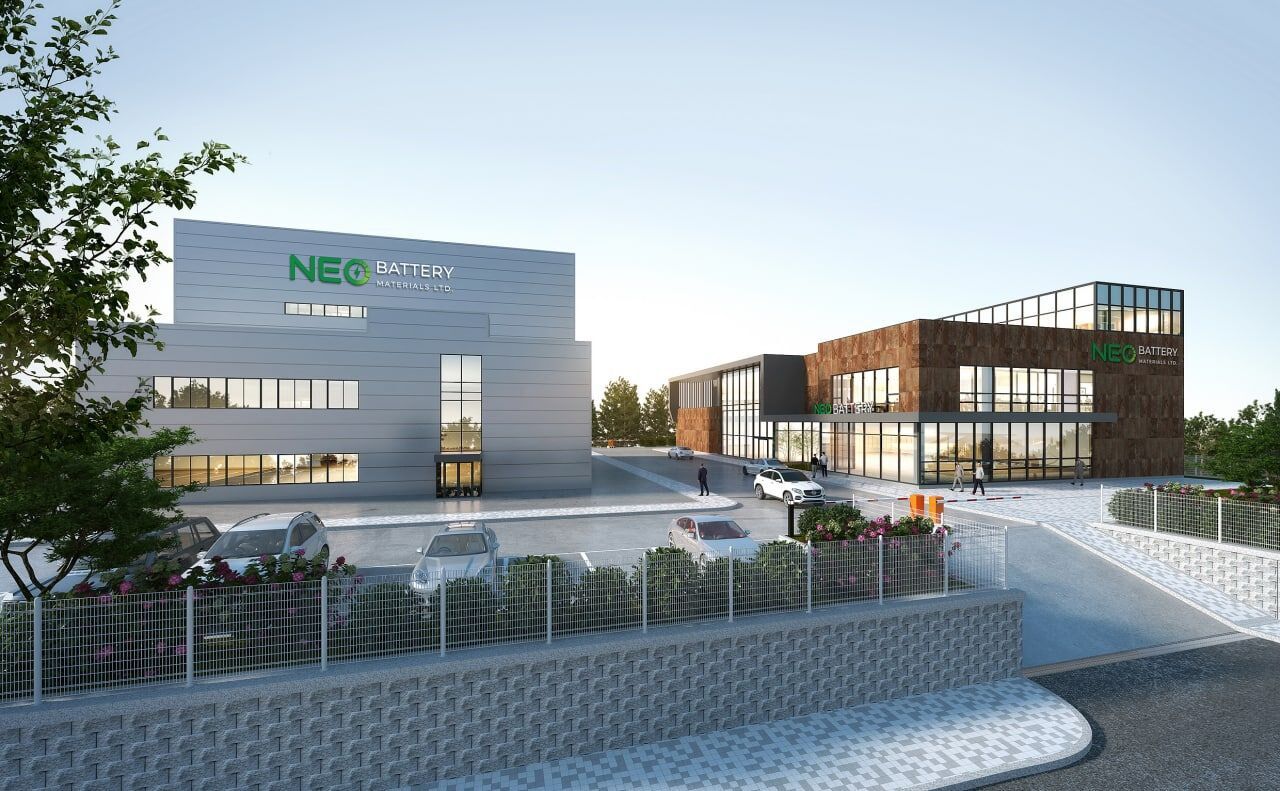 Ultra-Flexibility to Counter Volume Expansion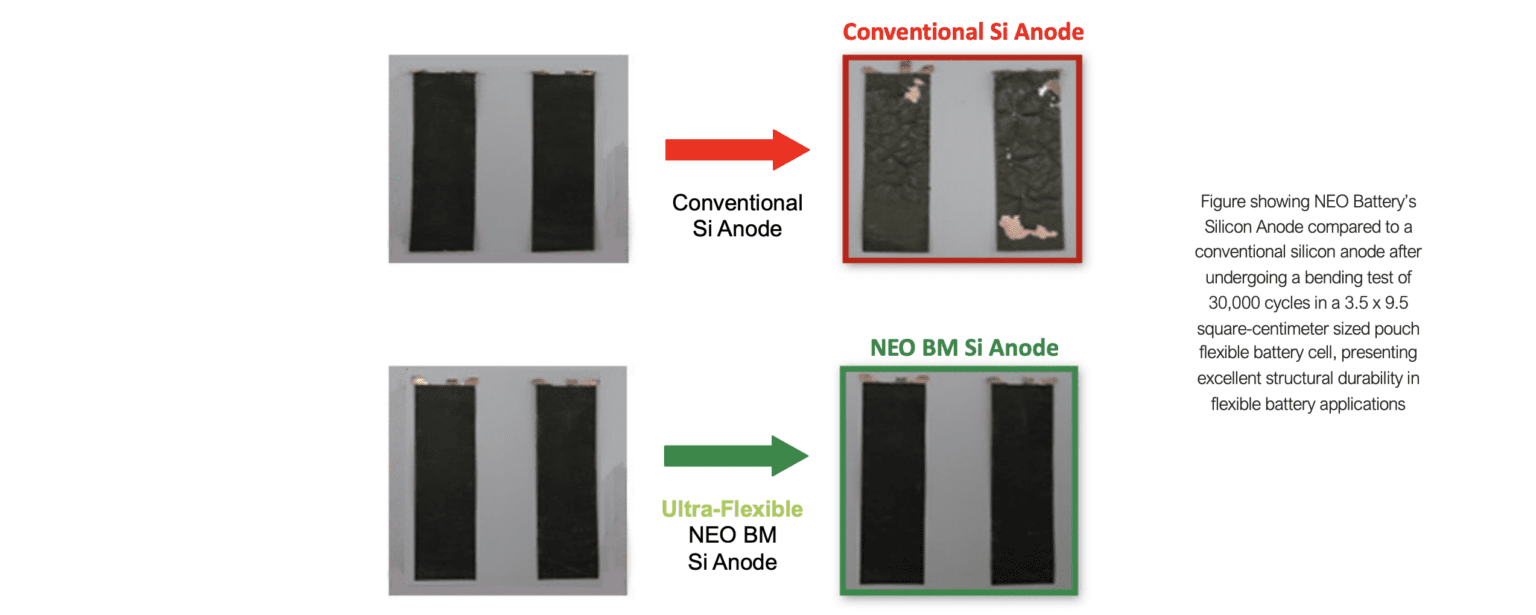 Ultra-Fast Charging Capability through Better Wettability and Superior Affinity to Liquid Carbonate Electrolytes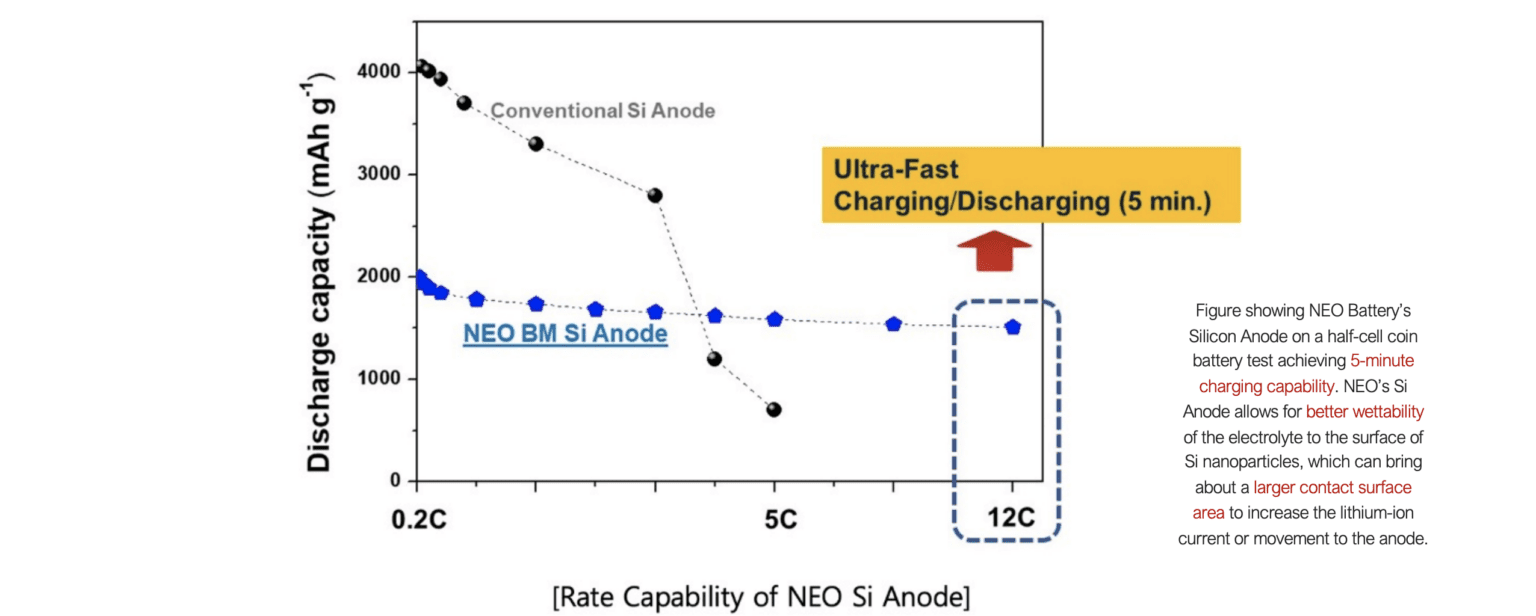 NEO BM Magic Nanocoating Si Anode
One-Pot, Single-Step Solution Coating Process
No High Temperature, High Pressure or Vacuum
Low-Cost Coating Materials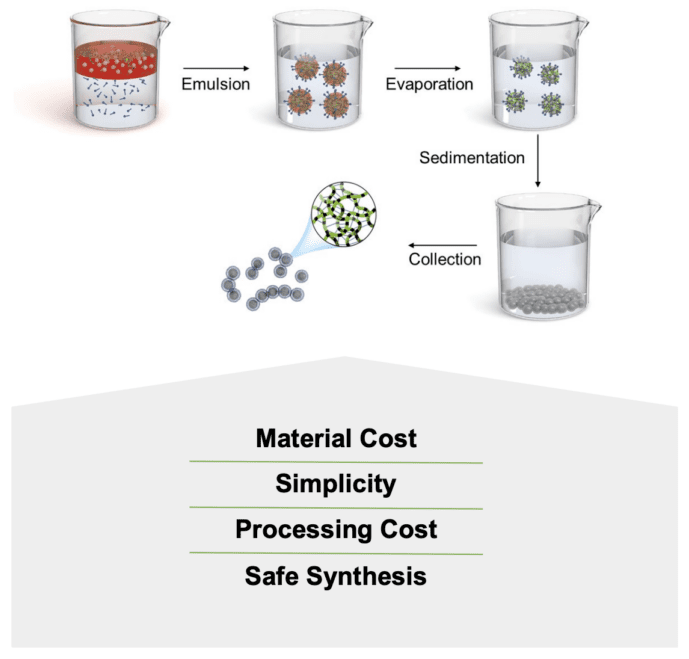 NEO is currently in a two-track development of its anode on 1) Si nanoparticles and 2) Metallurgical-Grade Si microparticles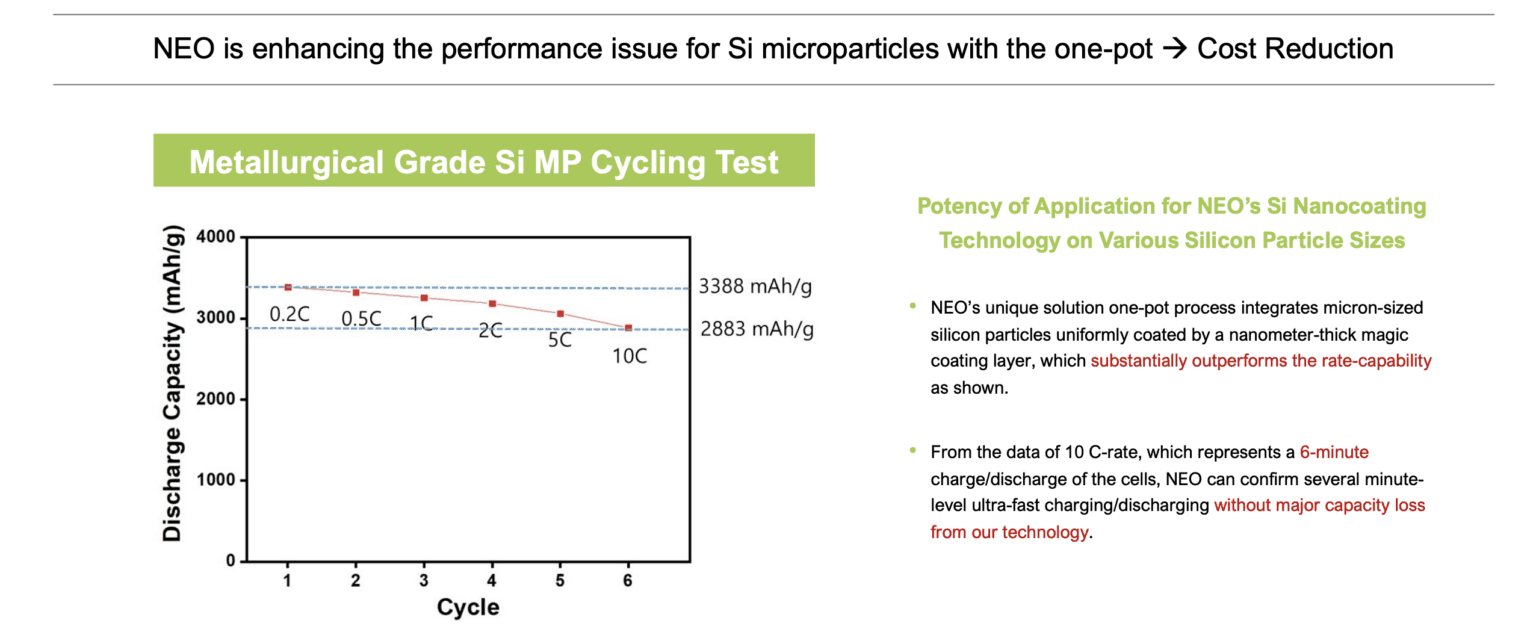 Subscribe to Our Newsletter
Have a question or want more information?